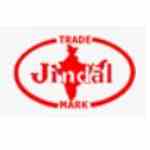 | | |
| --- | --- |
| Company Name: | Jindal India Thermal Power Ltd |
| OldName: | |
| Group : | B C Jindal |
| Address: | Corp Office |
| | Plot No 12, Sector B-1, Local Shopping Complex |
| | Vasant Kunj |
| City: | New Delhi 110070 Delhi Delhi |
| Tel: | 011-26139256-65 |
| Fax: | 011-26125739 |
| Mktg-Email : | [email protected] |
| HR-Email : | |
| Purchase-Email : | |
| Brands Owned : | |
---
About the Company :
Jindal India Thermal Power Limited is a part of B.C. Jindal Group of Companies. It is one of the leading business conglomerate in India with interest in diverse industries including steel products, flexible packaging films and photographic products. The Group was established in the year 1952. Jindal India Thermal Power Limited was incorporated to set-up thermal power plants in India.
The Company's vision is to develop thermal power plants across various States with a total installed capacity of 4440 MW to be implemented in phases in next few years.
In October 2017, the lender SBI which has 51% stake in Odisha power plant has invited bids to sell its stake . The company had registered a net loss of ?310.21 crore for the nine months from the December of 2016-17, as per the bid document.
---
Personnel
D P Sarawagi
– Executive Director
R K Saraf
– Director
V C Vishwakarma
– General Manager
Jindal Naveen
– Chairman
Punit Gupta
– Director
Amit Jain
–
Tikendra Chandrakar
– Engineer – Operations
Bharat Kumar Podeli
– Engineer
Mani Madan
– Engineer C&I
Pranav Sharma
– Engineer
Purushottam Verma
– Sr. Engineer
Ajay Pratap Singh
– Asst. Manager – Mechanical
T R Sastry
– Sr. Gen.Mgr – Electrical
Priyesh Yadav
– Engineer – Operations
Sujit Mukherjee
– Gen.Mgr
Prakash Matai
– General Manager – Purchase
Ravi Shankar Raja
– Engineer C&I
Binod Kumar Mishra
– Asso.Vice President
Sureshkumar Jangade
– Sr. Project Dir.
Hemant Kumar Tiwari
– Dy. Manager – BOP
Anadi Charan Nayak
– Manager – Purchase
Bijan Bihari Ghosh
– Asst. Manager – BTG
Anurag Gupta
– Dy. Manager – CPP
Girish Puthige
– Vice President
Anil Choudhury
– Engineer – Projects
Golak Mishra
– Purchase Manager
Dr. K.k. Rout,
– EHS, Dept.,
Other Office Address
Plant Tamnar Tamnar 496107 Gharghoda Raigarh Chhattisgarh Tel : 07767 – 281701-10 Fax : 281991-93 Email : [email protected]
Branch Office DCM Building, 2nd Floor Plot No. 94, Sector 32 Gurgaon 122001 Gurgaon Haryana Tel : 0124-6689000 Fax : 6689101
Plant Angul (Pit Head Coal Project) Derang Derang Kaniha Angul Odisha
Plant Raigarh Power Project ( 4 x 250 MW) Village Lohakhan, Lohakhan Raigarh Raigarh Chhattisgarh Tel: 077673 02000
Plant Godda Thermal Power Plant Godda Borio Sahibganj Jharkhand
Plant Sikaripara Thermal Power Plant Dumka District Sikaripara Shikaripara Dumka Jharkhand
Corp Office Plot No 12, Sector B-1, Local Shopping Complex Vasant Kunj New Delhi 110070 Delhi Delhi 011-26139256-65 011-26125739
---