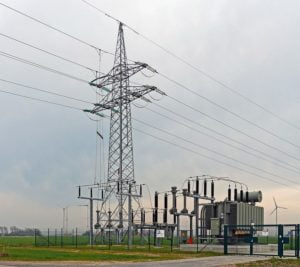 The domestic transformer industry has the capability to manufacture the whole range of power and distribution transformers. Special types of transformers required for furnaces, rectifiers, electric tract, etc, and series and shunt reactors as well as HVDC transmission upto 500 KV are also being manufactured in India.
Power transformer is used for the transmission purpose at heavy load, high voltage greater than 33 KV & 100% efficiency. It also having a big in size as compare to distribution transformer, it used in generating station and Transmission substation .high insulation level.
The distribution transformer is used for the distribution of electrical energy at low voltage as less than 33KV in industrial purpose and 440v-220v in domestic purpose. It work at low efficiency at 50-70%, small size, easy in installation, having low magnetic losses & it is not always fully loaded.
India's electricity transmission losses is at 25%, which is high among the developed world where it is less than 15%. Several attempts have been made like Accelerate Power Development & Reforms Programme (APDRP) , unbundling of state electricity boards to infuse funds but both of them have not achieved the objective. In short, transformer industry is in need of overhaul.
List of All Transformer Manufacturing Companies in India