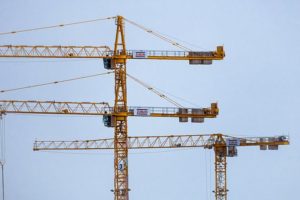 Material Handling Equipment in India is dominated by pick'n'carry cranes and forklifts. It has a market share of 28% in the total material handling equipment segment. It is followed by Forklifts by 11 % while the rest consists of pallet trucks, conveyors, wheel buckets and other bulk carriers etc.,
India is always known for Juggad, used to manage with few material handling equipment even if the case demands a need for specialized equipment. Until 2000, India did not use man lifts or scissor lifts on a large scale. These equipment are classified as unit material handling, while the other segment bulk material handling consists of dumpers ,tippers and loaders. The total market size in India is estimated at Rs. 35,000 million. With increasing capital expenditure in infrastructure on roads, cement, coal and steel , the market is set to follow them.
The rise in demand is also from F&B, retail and automobile sectors. Palletisation and containerisation are also expected to increase demand.
News
List of All Material Handling Equipment Manufacturers in India