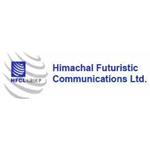 | | |
| --- | --- |
| Company Name: | Himachal Futuristic Communication Ltd |
| OldName: | |
| Group : | |
| Address: | Corp Office |
| | 8, Electronics Complex, |
| | Chambaghat |
| City: | Chambaghat 173213 Solan Himachal Pradesh |
| Tel: | 01792-230642 01792-230644 |
| Fax: | 01792-231902 |
| Mktg-Email : | |
| HR-Email : | |
| Purchase-Email : | |
| Brands Owned : | |
---
About the Company :
HFCL, the one-stop-shop and long standing partner for telecom infrastructure providers, delivers innovative, customized and competitively priced end to end telecom solutions enabling its partners to stay ahead of peers. Its strongly focussed solutions cover all aspects of value chain from manufacturing of leading edge telecom products to providing specialist services and infrastructure to its customers.
HFCL's operations include telecom equipment and solutions, turnkey services and power management solutions. HFCL has also forayed in integrated security and surveillance solutions.
HFCL's highly automated plant in Solan at the foot hills of Himalayas, embraces state of the art manufacturing facilities for a range of high technology products like Optical Transmission Equipment, Microwave Radios, 2G and 3G Repeaters, FTTH, Broadband CPE. In addition, a highly sophisticated fibre optic cable manufacturing facility in Goa has broken new grounds in optimum capacity utilization and minimum wastage.
---
Personnel
Mahendra Pratap Shukla
– Non Executive Chairman
Arvind Kharabanda
– Director – Finance
Rajiv Sharma
– Nominee Director
Mahendra Nahata
– Managing Director
R M Kastia
– Director
Bela Banerjee
– Independent Director
---
Plant Cable Division: L 35-37, Industrial Area, Phase II, Verna Electronics City, Salcete Verna 403722 Salcete South Goa Goa
Corp Office 8, Electronics Complex, Chambaghat Chambaghat 173213 Solan Himachal Pradesh 01792-230642 01792-230644 01792-231902
---