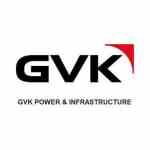 | | |
| --- | --- |
| Company Name: | GVK Power and Infrastructure Ltd |
| OldName: | |
| Group : | |
| Address: | Corp Office |
| | Paigah House, |
| | 156-159 S P Rd |
| City: | Hyderabad 500003 Rangareddy Telangana |
| Tel: | 27902663 / 4 |
| Fax: | 27902665 |
| Mktg-Email : | [email protected] |
| HR-Email : | |
| Purchase-Email : | |
| Brands Owned : | |
---
About the Company :
GVK Power had set up India's first Independent Power Plant at Jegurupadu, Andhra Pradesh, GVK has expanded itself to a slew of CCPP – Combined Cycle Power Plant (gas/naphtha based), Thermal (coal based) and Hydro Power Projects across the country. Besides over 900 MW operational power plants, it has over 5000 MW projects under various stages of construction and development.
In March 2016, the company plans to sell 33% stake in Bangalore International Airport Ltd to Fairfax India Holdings Corp. and Fairfax Financial Holdings Ltd for Rs.2,149 crore. In June 2017, the company has sold the residual stake of 10% to Fairfax Financial Holdings for a consideration of Rs. 12900 million.
In July 2018, the company had achieved financial closure for its Navi Mumbai airport. Yes Bank will be the lead bank and mandate lead arranger for phase I and phase II of the airport project.
---
Personnel
G V Krishna Reddy
– CEO
Bhupal Som
– Managing Director
G V K Sanjay Reddy
– Director
V Rama Rao
– Director – Technical
M Sivaji
– Project Consultant
D Padmanabha Reddy
– Projects Director
---
Plant 235-MW, Jegurupadu, CCPP, Kadiyam Madalam, Rajah Mundry Jegurupadu Kadiam East Godavari Andhra Pradesh Tel : 2453184-88
Plant R 540, New Rajender Nagar New Delhi 110060 Delhi Delhi Tel : 28744391 Fax : 28743563
Plant Gautami CCPP, (2 x 145, 1 x 174 MW) Peddapuram Peddapuram 533437 Veerullapadu Krishna Andhra Pradesh
Plant Goindwal Sahib Thermal Power Plant Goindwal Khadur Sahib Amritsar Punjab
Plant Bogudaiyar Sarkari Bhyol Hydel Project Pithoragarh Bogudaiyar Pithorgarh Uttaranchal
Plant Mapang Bogudaiyar Hydel Project Mapang Pithorgarh Uttaranchal
Plant Kadur Sahib Power Plant Taran Tan Khadur Sahib Khadur Sahib Amritsar Punjab
Corp Office Paigah House, 156-159 S P Rd Hyderabad 500003 Rangareddy Telangana 27902663 / 4 27902665
---