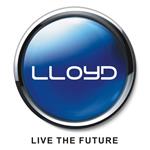 | | |
| --- | --- |
| Company Name: | Fedders Lloyd Corporation Ltd |
| OldName: | |
| Group : | |
| Address: | Corp Office |
| | 159, Okhla Phase -3 |
| | |
| City: | New Delhi 110029 Delhi Delhi |
| Tel: | 011-40627200,40627300 |
| Fax: | 41609909 |
| Mktg-Email : | [email protected] |
| HR-Email : | |
| Purchase-Email : | |
| Brands Owned : | |
---
About the Company :
The Lloyd Group (Brij Raj Punj Group) is a US$ 500 million group in India. It consists of many companies with diversified portfolios with active involvement in many business ventures consisting of manufacturing in Air Conditioning Industry, Chillers, Manufacturing of Heat
Exchange and Radiators, Sheet Metal Fabrication, Scaffolding &Formwork, Structural Steel Fabrication, Pre-engineered Buildings (PEB),
Cable and Storage Management, Vehicle Variants like Load Bodies, Water Bourses, Petrol Tankers and Light Recovery Equipment etc.
Besides, it also has active stakes in the fields of Information Technology (IT) and Development of Housing and Commercial projects.
---
Personnel
Brij Raj Punj
– Chairman
Nemichandra D Jain
– Director
Ritushri Sharma
– Director
Sham Sunder Dhawan
– Director
Arun Kumar Joshi
– Director
Bindu Dogra
– Director
---
Plant C-4, Phase-II, Noida 201305 Gautam Buddha Nagar Uttar Pradesh Tel: 0120-4606800, 2563031, 2563032 Fax: 0120-2562632
Plant 836, 837, Jambusar – Bharuch Road, Village – Magnad Magnad 392150 Bharuch Gujarat
Plant Saketi Road, Industrial Area Kala Amb, Tehsil Nahan Kala Amb 173030 Sirmaur Himachal Pradesh
Plant S-23 & S-24, Phase-III, SIPCOT Industrial Complex, Mukundarayapuram Mukundarayapuram 632405 Vellore Tamil Nadu
Plant Plot No. 24, Sector 2, IIE Pantnagar Pantnagar 263153 Udhamsingh Nagar Uttaranchal
Plant Plot No-6/1, UPSIDC Industrial Area Sikanderabad Sikandarabad 203205 Bulandshahr Uttar Pradesh
Corp Office 159, Okhla Phase -3 New Delhi 110029 Delhi Delhi 011-40627200,40627300 41609909
---