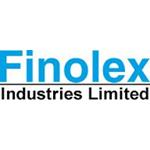 | | |
| --- | --- |
| Company Name: | Finolex Industries Ltd |
| OldName: | |
| Group : | |
| Address: | Corp Office |
| | D-1/10, M.I.D.C, Chinchwad, |
| | |
| City: | Pune 411019 Pune Maharashtra |
| Tel: | 020-27408200 |
| Fax: | 020-27489000 |
| Mktg-Email : | [email protected] |
| HR-Email : | |
| Purchase-Email : | |
| Brands Owned : | |
---
About the Company :
Finolex Industries Ltd. (FIL) is India's leading manufacturer of PVC Pipes & Fittings and the second largest PVC Resin Manufacturer. FIL is headquartered in Pune and operates through its state of the art manufacturing plants located in Pune, Ratnagiri in Maharashtra and Masar in Gujarat.
FIL is the first Indian PVC–U Pipes manufacturer to be awarded the IS/ISO 9001:2008 certification. With its network of 15000 direct and indirect retail outlets spread across India, Finolex PVC-U Pipes and Fittings of consistently superior quality are easily accessible throughout the country.
In February 2017, the company has tied up with Lubrizol Corporation, manufacturers of CPVC compound to produce Finolex FlowGuard Plus pipes.
---
Personnel
Kishan P Chhabria
– Chairman Emeritus
Saurabh S Dhanorkar
– Managing Director
Kanaiyalal N Atmaramani
– Director
Shrikrishna N Inamdar
– Director
Sunil U Pathak
– Director
Ritu Prakash Chhabria
– Director
Prakash P Chhabria
– Director
Sanjay K Asher
– Director
Dara N Damania
– Director
Prabhakar D Karandikar
– Director
Sanjay S Math
– Director
Other Office Address
Plant D-1/10, M.I.D.C, Chinchwad, Pune 411019 Pune Maharashtra 020-27408200 020-27489000 [email protected]
Plant Ranpar – Pawas Road Pawas 415616 Ratnagiri Maharashtra Tel: 238027, 238028, 238029, 238030, 238031 Fax: 238045 Email: [email protected]Plant Gat No. 399, Village Urse, Taluka Maval Urse 410506 Pune Maharashtra Tel: 02114-237251/237045Plant PVC pipes plant : Village Masar, Taluka Padra Masar 391421 Vadodara Gujarat Tel: 0-9737673577Corp Office D-1/10, M.I.D.C, Chinchwad, Pune 411019 Pune Maharashtra 020-27408200 020-27489000
---
Products & Services Offered
Industrial Supplies
Resins
---