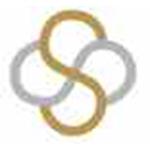 | | |
| --- | --- |
| Company Name: | Bhagyanagar India Ltd |
| OldName: | |
| Group : | Surana Group |
| Address: | Corp Office |
| | 2nd, 3rd & 5th Floors, |
| | Surya Towers, S P Road, |
| City: | Secunderabad 500003 Rangareddy Telangana |
| Tel: | 040 – 27845119, 27845046, |
| Fax: | 040-27848851, 27818868 |
| Mktg-Email : | [email protected] |
| HR-Email : | [email protected] |
| Purchase-Email : | [email protected] |
| Brands Owned : | |
---
About the Company :
Bhagyanagar India Ltd a part of Surana Group was incorporated in 1985 with the main object of carrying on business in Ferrous and Non-ferrous metals. It commenced its business by acquiring a Copper Rod Unit (India Extrusion) in 1985. In 1990 it took over Gangappa Cables Limited for expansion of business activities. In 1994-95 it started manufacturing Jelly Filled Telephone Cable. In 1998-99, it acquired Harinam Wires engaged in manufacturing of Copper Allied Products.
Over the years , the company has expanded its activities by acquisition, merger, diversification etc. Since inception it has ventured into manufacture of range of copper products such as – Copper Coils, Strips, Sheets, Flat pipes apart from PIJF Cables of various sizes, Polyethylene Compound and Auto annealing components, catering to the requirements of reputed Automobile companies like Maruti,Hyundai, Telco, Ashok Leyland, Mahindra etc.
The Company has made a giant stride into Real Estate, Infrastructure and Wind Power Generation segment with an installed capacity of 9MW in the state of Karnataka.
---
Personnel
G Mangilal Surana
– Head – Car Plant
Devendra Surana
– Director
Narender Munoth
– Director
R Surender Reddy
– Director
R N Sreenath
– Director
Narender Surana
– Managing Director
---
N Krupakar Reddy
– Director
O Swaminatha Reddy
– Director
Kamlesh Gandhi
– Director
D Venkatasubbiah
– Director
Other Office Address
Plant Harinam Wires, Plot No. P9/13(A), (B), (C), Industrial Development Area, Nacharam Hyderabad 500076 Rangareddy Telangana
Plant Copper Division: India Extrusion, P/9/131(1), IDA, Nacharam Hyderabad 500076 Rangareddy Telangana
Plant Plot No.61, Pilerne Industrial Estate Goa 403001 Goa
Plant Kasthurirengapuram Village, Radhapuram Taluk Kudankulam 627106 Tirunelveli Tamil Nadu
Plant Plot No. 22B, Raviyal Village, Maheshwaram Mandal, R.R. Dist Maheshwaram 506331 Warrangal Telangana
Plant Sy. No. 468-470, 477 & 478 Munipally (V & M) Munipalle Niddavole West Godavari Andhra Pradesh
Corp Office 2nd, 3rd & 5th Floors, Surya Towers, S P Road, Secunderabad 500003 Rangareddy Telangana 040 – 27845119, 27845046, 040-27848851, 27818868
---
Products & Services Offered
Cables
---