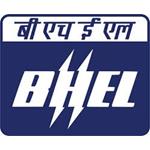 | | |
| --- | --- |
| Company Name: | BHEL Ltd |
| OldName: | |
| Group : | |
| Address: | Corp Office |
| | BHEL House, Siri Fort |
| | |
| City: | New Delhi 110049 Delhi Delhi |
| Tel: | 66337000 |
| Fax: | 26493021 |
| Mktg-Email : | query@bhel.com |
| HR-Email : | |
| Purchase-Email : | |
| Brands Owned : | |
---
About the Company :
Bharat Heavy Electricals Ltd (BHEL), a Navratna company, was established by the GoI. It set up its first heavy electrical equipment plant at Bhopal in 1956. Today, BHEL is one of the largest heavy electrical equipment manufacturing company in India, offering 180 products under 30 major product groups. The company manufactures power equipments catering to core sectors namely power generation and transmission, industry, transportation, renewable energy and defence. It has 14 manufacturing facilities, four power sector regional centres, eight service centres, 15 regional offices and various project sites spread across the country. The company carries on its business through its three main SBUs – Power, Industries and International Business.
In July 2017, the company has signed an agreement with Kawasaki Heavy Industries, Japan to manufacture stainless steel coaches and bogies for metro. The company is also entitled to future technology advances and upgrades according to the agreement.
---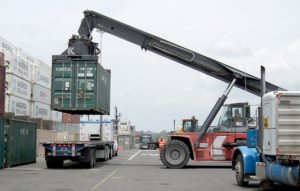 Elecon Engineering Company Ltd has received an order from Bharat Heavy Electricals Ltd - Industrial Systems Group, Malleswaram, Bangalore for ...
Read More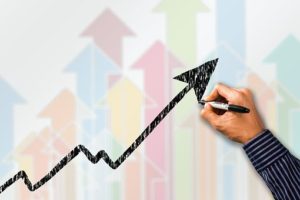 BHEL has received an order from HPCL for a gas turbine-based captive power plant at Visakhapatnam in Andhra Pradesh. The ...
Read More
Personnel
Atul Sobti
– Managing Director
---
Other Office Address
Plant CSU & FP Industrial Area Jagdishpur 227817 Sultanpur Uttar Pradesh Tel: 05361 271379, 270384 Fax: 05361 271412 Email: opbairwa@bhelcsufo.in
Plant Insulator Plant Jagdishpur Jagdishpur 227817 Sultanpur Uttar Pradesh Tel: 05361-267203 Email: -lkumar@bhelip.in
Plant P.B.No. 2606, Mysuru Road Bangalore 560026 Karnataka Tel: 080 2699 8500 Email: cpr@bheledn.co.in
Plant Ceramic Business Unit Prof. C.N.R. Rao Circle, Malleswaram Bangalore 560012 Karnataka Tel: 080-23442988, 22182247 Fax: 080-23560741, 23344231 Email: cbu@bhelepd.com
Plant Heavy Electrical Plant Bhel 462022 Bhopal Madhya Pradesh Tel: 0755-4201780/2502320 Fax: 0755-4201313/4201946 Email: dave@bhelbpl.co.in
Plant BHEL IVP 433 Industrial Complex Goindwal Goindwal 143422 Amritsar Punjab Tel: 01859 224685 Fax: 01859-222061 Email: pranshu@bhelivp.in
Plant Heavy Electricals Equipment Plant (HEEP) Ranipur Sector-III Bhel 249403 Haridwar Uttaranchal Tel: 01334 226462 Fax: 01334 285337
Plant Central Foundry & Forge Plant Ranipur Sector-II Bhel 249403 Haridwar Uttaranchal Tel: 01334-281277/284684 Fax: 01334-225892 Email: ranjank@bhelhwr.co.in
Plant BHEL Ramachandrapuram Plant Ramachandrapuram 502032 Medak Telangana Tel: 040-23185281 Fax: 040-23021929 Email: mmreddy@bhelhyd.co.in
Plant Transformer Plant Jhansi 284129 Uttar Pradesh Tel: 0517-2770001 Fax: 0517-2770010
Plant Boiler Auxiliaries Plant, Indira Gandhi Industrial Complex , Ranipet Bhel Ranipet 632406 Vellore Tamil Nadu Tel: 04172- 284621 /284007 Fax: 04172-241131
Plant Component Fabrication Plant, Rudrapur Rudarpur 263153 Udhamsingh Nagar Uttaranchal Tel: 05944-247333/242221 Fax: 05944-243605 Email: hshekhar@bhel.in/hsbhel@gmail.com
Plant High Pressure Boiler Plant Thuvakudi Trichy 620014 Tamil Nadu Tel: 0431 – 2571579 Fax: 0431 – 2520212 Email: krishnasamad@bheltry.co.in
Plant BHEL HPBP Complex Thiruverumbur Trichy 620014 Tamil Nadu Tel: 0431 257 8480
Plant MM Building Power Plant Piping Unit Tirumayam 622507 Pudukottai Tamil Nadu Tel: 0433-207300, 207400 / 9489093954
Plant BHPV Post Visakhapatinam 530012 Visakhapatnam Andhra Pradesh Tel: 0891-6681280 Fax: 0891- 6681700 Email: kakumar@bhelviz.co.in
Corp Office BHEL House, Siri Fort New Delhi 110049 Delhi Delhi 66337000 26493021
---
Products & Services Offered
Boilers
Heavy Engineering
EPC Contractors
Castings
---